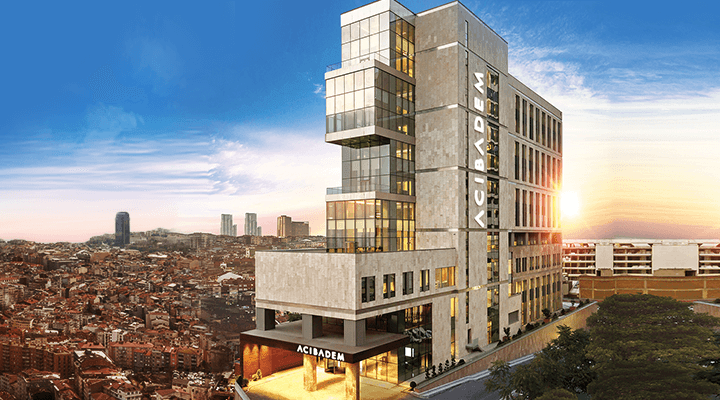 Acıbadem Taksim Hospital was opened on October 2015 as the 18th hospital of Acıbadem Healthcare Group
Acıbadem Taksim is designed as general-purpose hospital on an indoor area of approximately 24 thousand square meters.
The hospital has 93 beds and 6 operating rooms. General Intensive Care unit has 10 beds, including 2 beds in isolation rooms, while there are 7 beds in Neonatal Intensive Care Unit, including one bed in isolation room.
In addition to the resuscitation, surgery and orthopedic procedure rooms in the Emergency Medicine Department, which has separate ambulance and patient entrances, there is a observation unit for patients. Examination rooms are designed in the emergency medicine department for other departments that are frequently requested consultation for emergency cases.
Medical Departments
Departments of Acıbadem Taksim Hospital include General Surgery, Aesthetic, Plastic and Reconstructive Surgery, Gynecology and Obstetrics, Neurosurgery, Orthopedics and Traumatology, Ophthalmology, Otorhinolaryngology and Urology.
Mother-Friendly Hospital Candidate
Delivery, prepartum care and postpartum counseling services are available in Acıbadem Taksim Hospital. Serving patients in strict compliance with legislation of Ministry of Health, Taksim Hospital is a candidate of "Mother-Friendly Hospital".