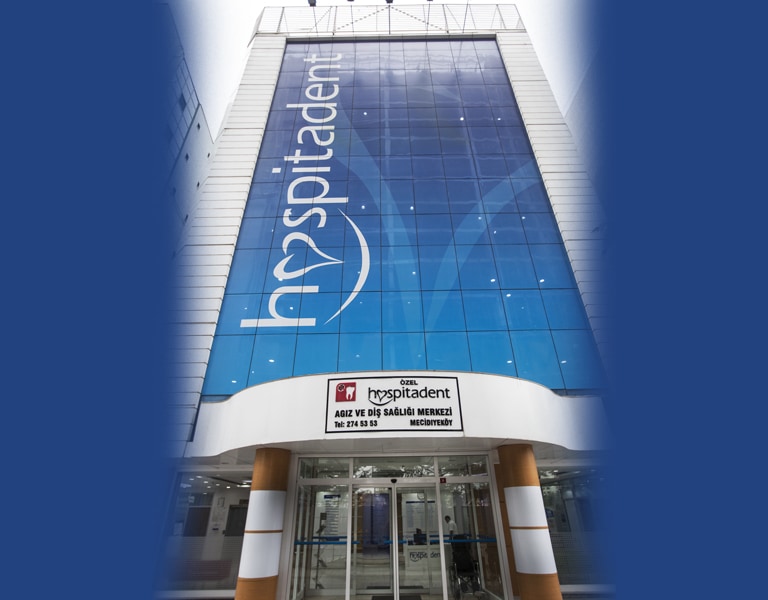 Hospitadent, founded in 2006, has continued to provide service with the customer satisfaction oriented approach since the first day. With 18,000 square meters work area abroad and with totally 10 dental hospitals, modern medical devices, distinguished specialist dentits and expert staff, Hospitadent raises standards in dental treatment.
High Service Quality in Each Clinic
After the first center opened up in 2006, Hospitadent opened up 1 hospital in Fatih in 2008, in Camlica in 2009, in Pendik and Mecidiyekoy in 2011, the fist hospital abroad in Frankfurt in 2012. Then, Hospitadent didn't stop making steps further and opened up new centers in Bakirkoy, then in Kayseri in 2014, in Holland in 2015 and in Şerifali in 2018. Besides the increasing number of dental hospitals of Hospitadent, Hospitadent Academy was founded in 2008 for the purpose of professional development and continuous training on technological innovations.
With its innovative projects, Hospitadent is a pioneer in the health sector. In 2016, Hospitadent created guaranteed dental treatment system with personalized card and advantages starting a loyalty program called Dental Guard. Moreover, Digital Smile Design was started in the department of Dental Design established in 2017. Providing superior technological infrastructure in each clinic, Hospitadent serves its patients with an individual and long-lasting dental treatment approach.
A Pioneer in the Sector
Hospitadent, starting for the first time dental tourism in Turkey, has become the address of the patients who are looking for dental treatment from all over the world. Becoming the first healthcare organization in Turkey who establishes a Patient Experience, Hospitadent has always attached great importance to patient experience and satisfaction. With this approach, Hospitadent established a special VIP concept called Dental Spa in 2016 for the purpose of offering to its patients a relaxing rest point and psychological support to help them overcoming their dental phobia.
Success Story Full of Awards
Hospitadent's world-class vision, expert staff, innovative and customer satisfaction-oriented work were registered with awards. Providing services to over 1 million patients by 2010, Hospitadent proved to be the choice of the public and received International Quality Certificate of TEMOS in 2013. In 2015, Hospitadent was awarded as the Health Organization of the Year by Ekovitrin Magazine as a result of the 14th Year's Stars Survey. In 2018, Hospitadent awarded for Innovation in Customer Service by Stevie Awards delivered to the most successful companies in the world and became the first Turkish Hospital receiving this award. Furthermore; Hospitadent became the first in Dental Treatments Services Category of 'First 500 Turkish Service Exporters' research conducted by Turkish Exporters Assembly in 2018, thus Hospitadent proved its success and competence in the health sector one more time. Hospitadent, continuously following the developing medical technologies and keeps up with the most up-to-date diagnosis and treatment methods and technologies, continues to provide safe and high quality health service with its expert staff.