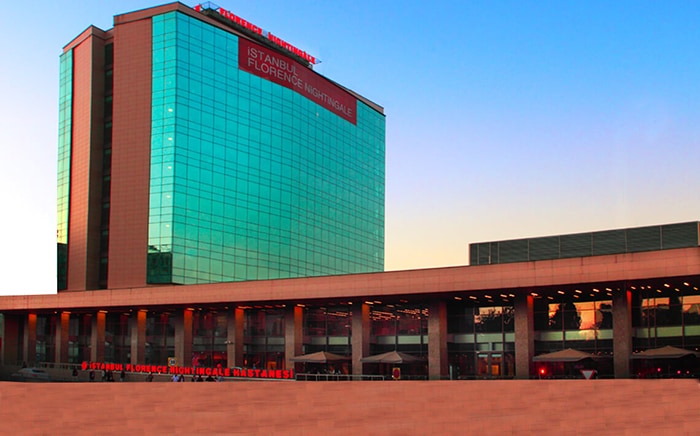 İstanbul Florence Nightingale Hospital was the Group's latest hospital to be put into service in Şişli, Istanbul. The building has a total closed area of 50.254 sqm. over 18 stories and a heliport on its rooftop structured for all kinds of air ambulance helicopters.
İstanbul Florence Nightingale Hospital has 219 patient beds, 51 intensive care beds, 11 surgery rooms all equipped with laminar airflow and 2 delivery rooms. All surgery rooms can be connected to a 300-seat conference room and international hubs per audio-visual, permitting interactive medical education and scientific activities.
The building is equipped with the latest technology including but not limited to an EOS device – introduced for the first time in Turkey – which minimizes the risks associated with radiation exposure for patients by using very low dosage 2D / 3D X-ray radiation in Orthopedic imaging. The device provides simultaneous frontal and lateral digital images as well as a 3D display of the skeletal anatomy.